Going for a bike ride is always a very fun activity to do to improve your health and fitness, or simply because you are a high-performance athlete. However, if your purpose is simply recreational or to go to work, then you have to try going out for a ride on an electric bicycle.
One of the most common problems with electric bicycles is their high cost, but currently there are much cheaper models that provide a really similar and comfortable ride to that of a much more expensive bicycle.
Get to know the 6 cheapest electric bikes , in this way you can choose which one you want to stay with for your next trip.
Electric bicycle motors
Electric bikes use a hub motor instead of a mid-drive motor. These motors can be located on the front wheel of the bicycle, but more commonly they are located at the rear.
It should be noted that hub motors do not offer the same maneuverability as mid-drive motors, as the weight is concentrated on the front or rear of the bike. These engines reach a maximum of 30 km / h.
Components of cheap electric bikes
There has always been a misconception that cheap bikes are believed to be less safe than more expensive ones, but what is really not known is that bike designers took into account that they could include lower value and quality parts without having to sacrifice the safety and comfort of it.
The most expensive components are in the area of hydraulic discs, tires and in a reliable electronic system.
Cheap Electric Bicycles Battery
When buying a bike that is much cheaper than normal, the battery performance is likely not as expected. Not counting the battery of the Blix Vika + electric bike, which has a good charging performance, the other bikes have an average battery life of about 35 to 45 kilometers. Therefore, it is recommended to check the battery range before you make your purchase.
5 cheap electric bikes
1. Rad Power Bikes RadWagon
This is an electric bike that features a 750 watt direct drive hub motor; that is to say, quite powerful. It also features a Shimano Altus 7-speed drivetrain, a built-in throttle, fenders and lights for the dark.
This bike is quite comfortable compared to other more expensive models. It has mechanical disc brakes and a cadence sensor. The battery lasts an average of 55 kilometers. S
You can find it on the market for an average price of 1,300 euros.
2. Blix Vika +
This is a folding electric bike , which is perfect for short rides. It has a weight of 22 kg; In other words, it is quite heavy for its size, and its folded mechanism is not so elegant compared to other bicycle models.
Despite being foldable, it is sturdy enough to go for a walk or work on, and the motor is powerful enough to make the ride a pleasant one. It also has front and rear lights for the night and a leg similar to that of bicycles, which serves as support when stopping.
You can find it in the market for an average price of € 1,500.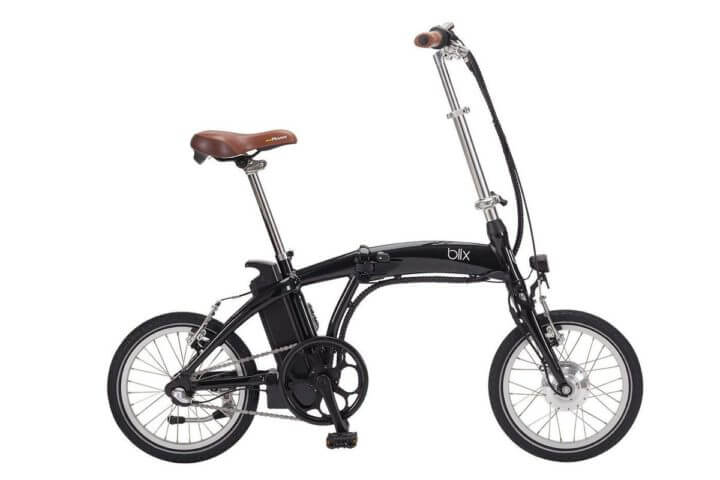 3. Aventon Pace 350
The Aventon Pace 350 reaches a maximum of 30 km / h, whether you use the pedals or the accelerator assistance. In addition, it has a Shimano Tourney 7-speed transmission and 5 levels of electronic assistance, which provide several pedaling options.
It should be noted that this model does not have lights at night, but it is highly recommended for short-distance daily trips.
You can find it in the market for an average price of 900 euros.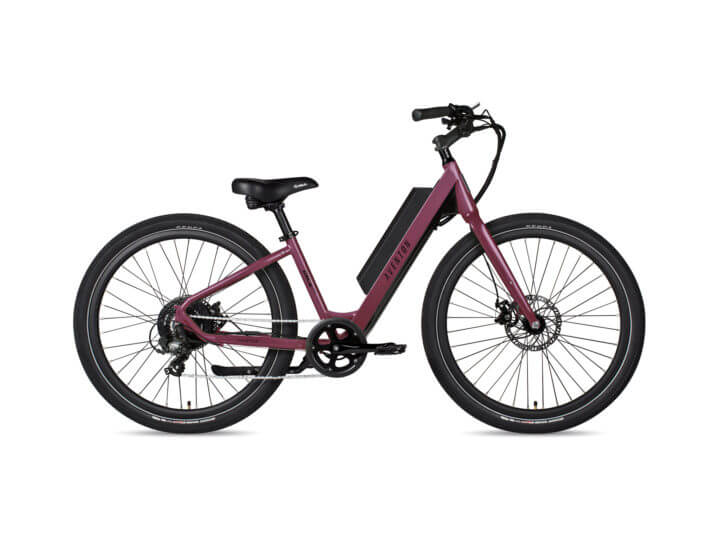 4. Schwinn Monroe 250
This electric bike is considered a low-end electric bike , as it has a unique speed. When riding this bike, you can feel that it is heavy. This is the reason why traveling to high climbs is not recommended as the engine may not be able to withstand wear and tear. It is much better to use them in places with flat roads.
It has a maximum speed of 80 km / h and you can find it on the market for an average price of € 723.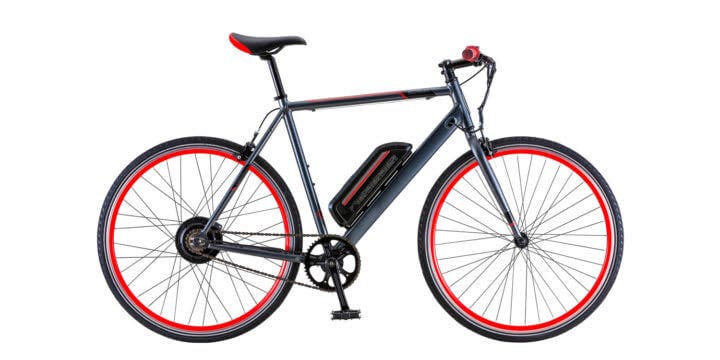 5. Rad Power Bikes Rad City
This is a recommended electric bike for people who like to travel long distances. It has a large 48V battery, which provides an estimated range of 40 to 72 km of 750 watt electronic motor assistance, which has enough acceleration to get you out of trouble in times of heavy traffic.
To help you not abuse the energy consumption, the bicycle has a varimeter, in this way you can manage the energy consumption on the LCD screen. In addition, it has a rear support that can support up to 30 kg of weight and with Kenda K-Rad brand tires, which are very resistant to punctures.
It features essentials like headlights and taillights for night, fenders, and a rear kickstand. You can find it on the market for an average price of 1,400 euros.
conclusion
Electric bikes are a great option for people who live in busy cities, making the ride much more comfortable and enjoyable. The only problem they have is that they have a high acquisition cost, so we have created this list so that you can try to find cheaper options.
Keep in mind that, before making a purchase, you should inform yourself about the specifications of each electric bicycle and determine if it is worth paying the value they are asking for.
References
Matt, J. The Year's Best, Zippiest, Cheap E-Bikes. For Bicycling [Revised September 2019].