Saying that you love the routine is a common phrase in people who find it difficult to implement a new habit of life, such as meditating or going to the gym, but at the same time, looking for an excuse for everything is to find failure guaranteed.
It is known that the road to success can be full of ups and downs, so having a goal in life will help you focus without putting a denial in between since, otherwise, it is very likely that you will never leave the vicious circle where you are.
Learn 6 essential guidelines to change your lifestyle habits and achieve the goals you set for yourself.
6 guidelines to change your lifestyle habits
1. Write down the habits that you can really do
It is not about looking for a habit that is fashionable "because everyone does it", but a habit that at least initially attracts us. Once you start to see these habits as something you want to add to your life, the whole attitude towards routines and habits will change. For example, when you see the exercise bike at the gym, take it as a fun challenge, you will love to see the number of kilometers you can do per week.
2. Build your habits your way
Do not look at what others are doing and then wonder why you do not do it, the ideal is that you build a habit that is comfortable for you to do. For example, if you want to go to the gym, go at the time that is most comfortable for you, after enough time has passed, you will be used to that time and you will adjust your tasks to your imposed habit.
3. Start small
If you have many purposes to do, it is very likely that you will start looking for excuses in the end to do nothing . It is advisable to start with small goals that, with effort and determination, you can achieve.
For example, start with two minutes of meditation, over time it will add up to 10 minutes and then transform into 20 minutes. You can also spend 20 minutes on the gym bike accompanying them with interval training and strength training, slowly you will go up to three to four sessions per week.
In this way you will realize that if you end up meeting your goal, no matter how small, it will be more likely that you will do it the next day. It is much more difficult to start over all the time than to continue a daily routine.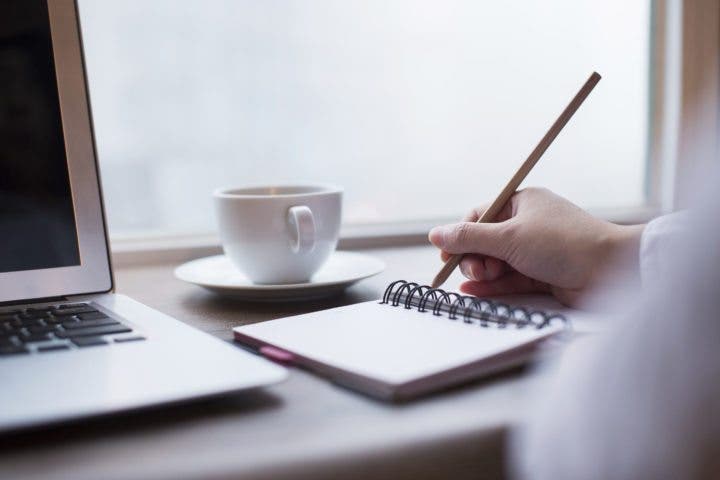 4. Be kind to yourself
There is no room for perfectionism in developing new skills. Do not regret the time that has passed and do not blame yourself for what you did not do, try to love yourself to achieve the change you want and in this way you will obtain a more pleasant and lasting effect.
Executing your goals doesn't mean it's the end goal – the end goal is to feel better and accept yourself . Don't refuse to go after those who can bring you endless satisfaction and joy in the future.
5. Celebrate every little victory
Celebrate every goal you achieve. Achieving these small milestones will keep you motivated to pursue other new goals. In turn, these accomplishments will give you something positive to look forward to: your own recognition and appreciation. It will be revolutionary, and you will see that it will be easier to add habits to your routine.
6. Embrace your goal
Sometimes consistency and commitment can sound routine and monotonous. You can realize that life is meaningless if you do nothing to change it. So change your mind and start making changes in your routine, you will see that it is better to go to sleep at night knowing that you did what you set out to do.
Finally I leave you a reflection of Gandhi: "happiness is when everything is in congruence. That is the key, try to be happy throughout your chaotic life and your spirit will be free every day. "
References
Jamie Varon, "How I Finally Quit Making Excuses and Got Healthy Habits to Stick." For Greatist [Revised July 2016]