There is nothing more true than affirming that fitness is a lifestyle . Those who bet on living within the parameters of this trend receive countless benefits to their health and quality of life in general.
The New Year is a great opportunity to bet on the future and set new fitness goals to continue the growth that this lifestyle confers. Therefore, in 2018, decide to improve your fitness lifestyle and perfect fundamental aspects to be more and more energetic, healthier and above all, happier.
5 fitness goals to achieve in 2018
1. Perfect the push-ups
There is no exercise as well known and glorified as push-ups. By practicing it, you will not only be training the shoulders and chest, but the middle area of the body and even the thighs. That's why perfecting this drill is incredibly crucial, and most trainers will demand your mastery.
To become an expert in push-ups you must understand that the expertise lies in the raised plank posture that will ensure good performance and prevent injury. Then, you can try and master the other alternatives of an exercise as global as this.
2. Finish your first race
For the fitness lifestyle, any event is another opportunity to improve yourself as an athlete. For example, a race is always a great opportunity to exercise and feel gratified when crossing the finish line after a few kilometers of effort.
Fortunately there are races, marathons and triathlons of all kinds, and of such varied distances that you can decide based on your physical condition and your goals. Now, participating in races requires preparation and it is crucial that you strengthen your lower and middle part of your body.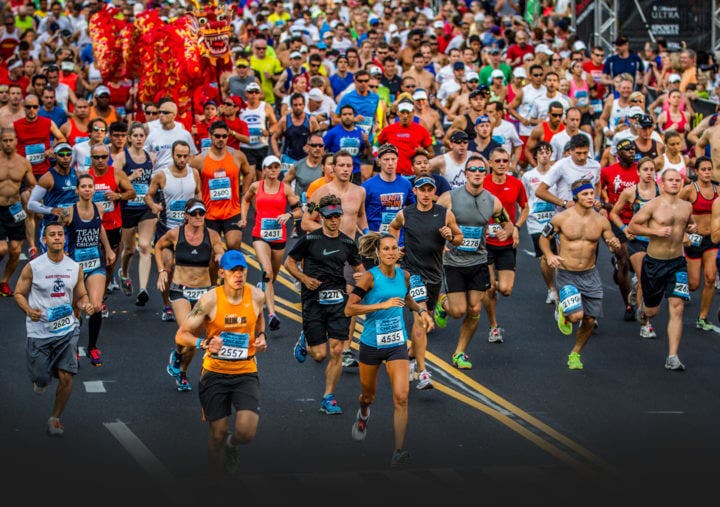 3. Do the handstand without support
The handstand (handstand) is more than just a pose to impress your friends at a party or your fans. This exercise requires considerable abdominal and lower back strength, as well as your arms and shoulders.
You should first practice enough grip and stability exercises so that you can balance your weight correctly. Yoga, for example, is very helpful for this exercise.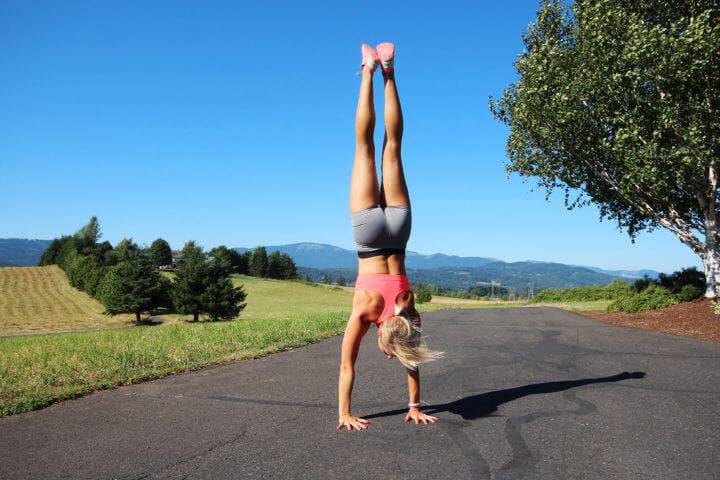 4. Get to do pull-ups
Pull-ups or chin-ups are also one of the most universal, basic and at the same time most difficult exercises to do. The movement that involves chin-ups is found in most physical activities throughout the day, so its mastery will make your physical effort more bearable.
The most difficult part of this exercise is the descent, and failure to master it can lead to injury and even lack of interaction of the relevant muscles.
5. Learn to dance to a new musical genre
The combination of entertainment, music and exercise is something that only dance can bring together in such a unique way. There are so many types of dance that will make you the star of the party while improving your cardiovascular function, speed up your metabolism and have greater definition.
Dances like Zumba, Salsa Casino, etc., are incredibly striking options that will make you have a good time while you sweat all your toxins and of course, worries.
Conclution
A new year contains 365 ideal days to meet all the fitness goals that you set for yourself. From mastering exercises, challenging your body in races or learning a new dance, any decision you make for your health will directly affect your happiness and therefore quality of life.
Meet the proposed goals for 2018 and you will realize that there are no limits to improve in this life.
Reference
Creveling, M. 8 Fitness Goals to Set for 2018 and How to Crush them. For Dailyburn [Revised January 2018].