Have you ever wondered what it feels like to live summer like Emma Stone or Mark Wahlberg? You would travel in private jets , full of luxuries and spend your days in the sun on the beaches of your private island. Sounds amazing, doesn't it? There are those who would give anything to live the experience even once.
Lucky for them, surprise! The dream of renting a private island is not as far away as you think. It may not be the cheapest form of hosting, but if you know how to search through the offers, you will find options that fit your budget.
So, do you want to have a vacation in the style of Hollywood stars? So don't miss out on these 10 dazzling islands that you can rent for €260 a night.
10 islands to rent for €260
1. Colleton River Plantation, United States
First of all, how much are you willing to spend? The first offering on our list starts well below the aforementioned. For just €260 you can rent this beautiful private island and enjoy its facilities. Guests can step off the beaten path into South Carolina's Lowcountry, where 150 acres of pristine wilderness can be enjoyed.
2. Bird Island, Belize
More than birds, this incredible island has a varied and interesting marine life, which lives between crystal clear waters and the immense coral reef on which it is located. A unique experience available for just €370 per night.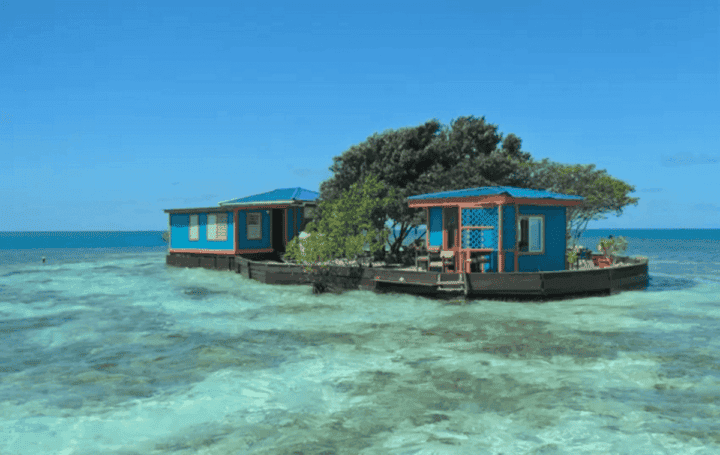 3. Area 51, Ship Channel Cay, Bahamas
Get ready to be taken care of at a higher level. You just have to sit by the sea to enjoy the sun and sand, because in Ship Channel Cay , guests have full-time special attention. Your only concern will be to relax.
Renting this private island only costs €382 per night.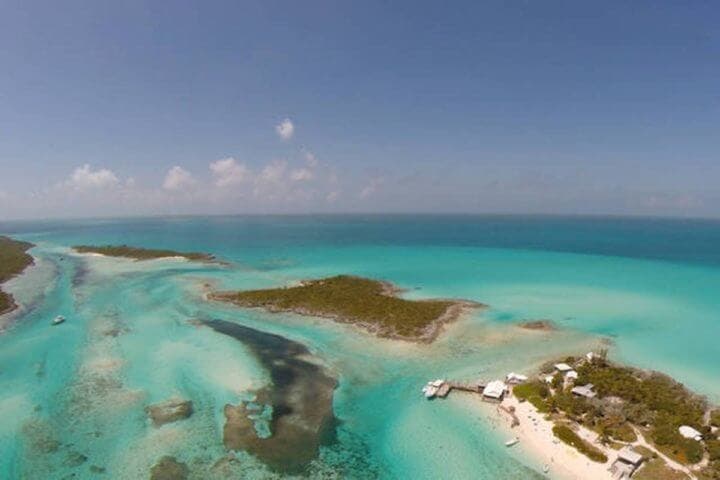 4. Thousand Islands, United States
Who says you can't enjoy nature in New York? This beautiful cabin is located on an island of the "Lake of the Islands", which is characterized by its unusually warm waters.
After a long day of swimming, guests can enjoy the incredible 360-degree oceanfront view. You will have to invest €513 per night, but it's worth the experience!
5. Prospect Point House, Bahamas
Do you want to get away from it all and relax? After renting this private island off the remote Big Farmers Cay, you'll have everything you need.
For €612 a night, you can enjoy a wide variety of activities on the beach, such as swimming with sea creatures and windsurfing in the bay.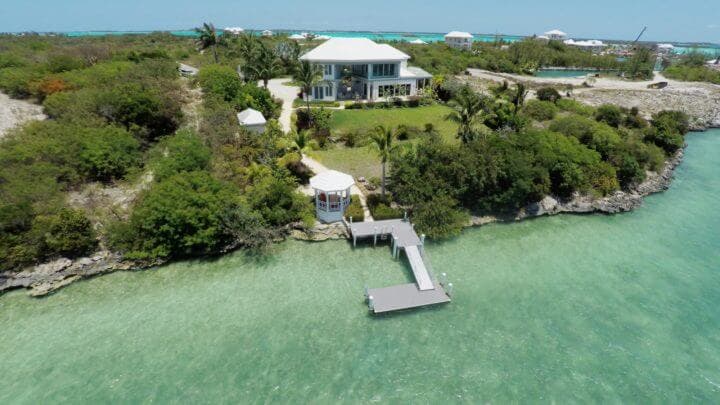 6. Ipil Waterfront, Philippines
Ideal for an exotic getaway to the most remote and little-known corners of the Asian continent, Ipil Waterfront is tucked away in the heart of Palawan, an archipelago comprising 1,780 islands in the Philippines.
This three-bedroom villa boasts private white-sand beaches and spectacular views of limestone cliffs. €806 may seem a bit high, but it is definitely worth every euro you pay!
7. East Sister Rock Island, Florida, United States
Feel like a rock star arriving by helicopter at the beautiful East Sister Rock Island, just 3 minutes from the mainland. Is it worth spending €1,372 to rent a private island like this for one night ? Definitely! It will be an unforgettable experience!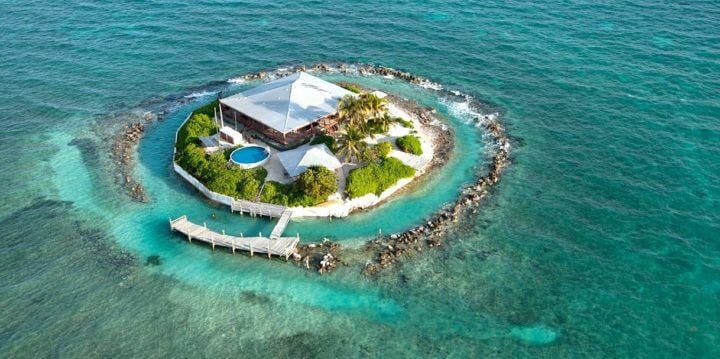 8. Exclusive Private Island Custom, Belize
For €1,643, this 14-person private estate on Little Harvest Cay includes a personal boat and driver, full-time high-quality trained staff, water sports equipment, and stunning views of the Mayan Mountains.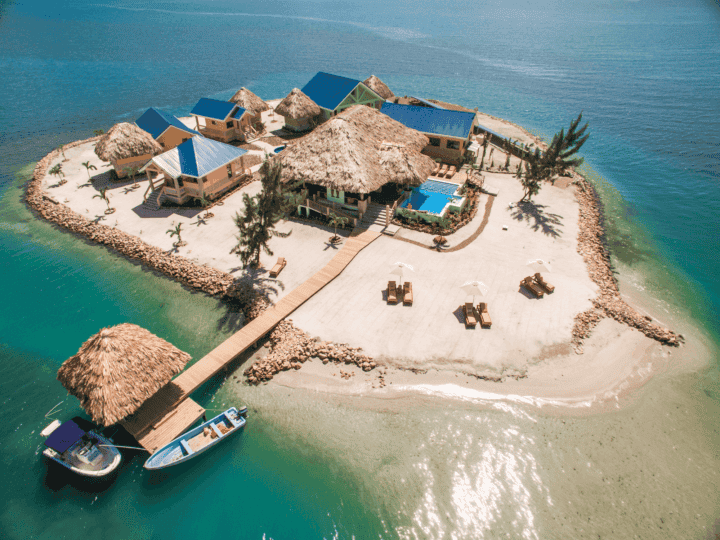 9. Cherry Island, Canada
At this point, things start to get really expensive…and luxurious. For those comfort freaks willing to shell out a hefty sum for pampering, here's Cherry Island!
As little as €2,098 separates you from sleep: here, guests can cruise around the lake on the rental's pontoon boat or relax around their beachside fire pit.
10. Royal Belize, Belize
Its name is not just a coincidence, one night on this private island is more than enough to make you feel like royalty. This beautiful private island in Belize was named by HomeToGo in 2017 as the most expensive on the market, and boy does that make sense!
It has 18 spaces, and offers unlimited access to kayaks, diving equipment and paddle boards. In addition, it has a marine vegetation so varied and extensive that it makes even the most demanding of divers sigh.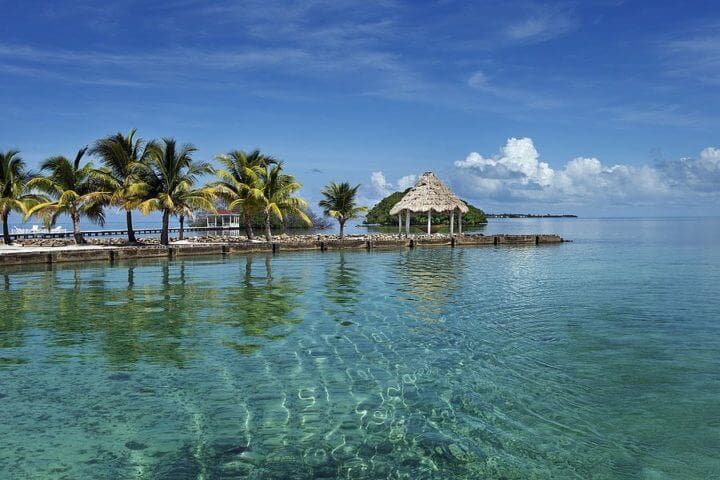 References
Fitzmaurice, R. 10 stunning private islands you can rent from £237 a night, ranked by price. By Business Insider [Reviewed October 2017].